Poster of Summer parties and Cabanas and Conceição released
As the Festival of the summer in Tavira, there's the FACARTE poster (fair of hunting and craftmanship on Conceição de Tavira), taking place at Conceição main street, from 4 to 6 August and the Fishermen Party of Cabanas de Tavira, from 18 to 20 August, on the Cabanas Fisherman cottage. Cabanas fishermen warehouse (after the town School, turning west direction instead of east).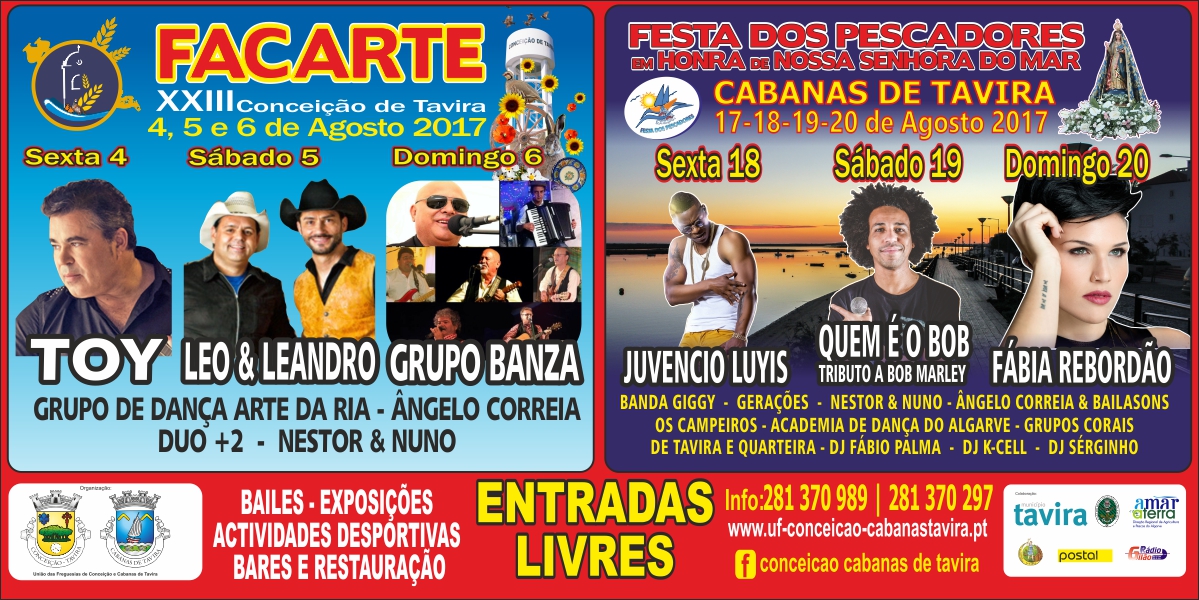 However, and not to match other similar events in the municipality, the Festival of the Fishermen of Santa Luzia, 11 to 14 August.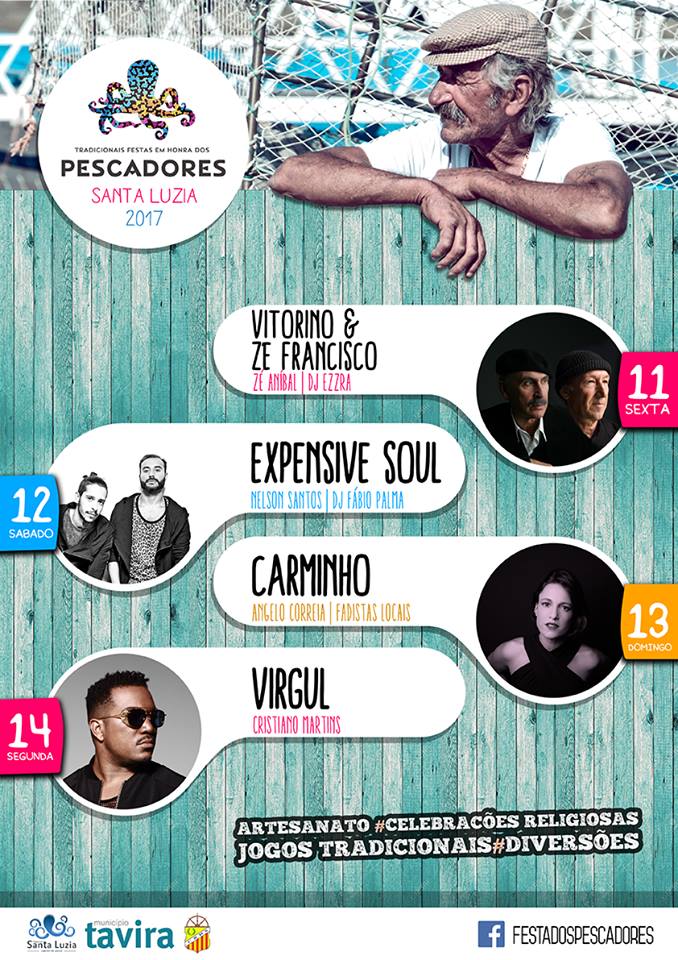 Posted on: 17 de August de 2017, by :
casa_viana